Hey partners, did you hear that EMC swept 3 categories in the CRN Annual Report Card?
Yep, EMC received a total of 12 awards. And we're real proud of it too – click here to see the press release. For the 5th year running, EMC took the enterprise network storage and backup and recovery categories. And for the 1st time EMC was named the company of the year in the SMB NetWork Storage category, which is certainly a testament to the EMC VNXe storage appliance introduced in January.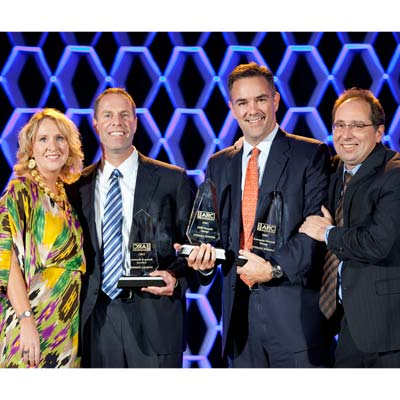 Maybe you haven't heard about the CRN Annual Report Card (ARC). CRN is a dedicated channel publication, looking after the interest of resellers, distributors and IT solution providers. The report card is intended to benchmark the relationship between technology vendors and channel partners.
There are several dimensions to the award – product innovation, support, quality of the partnership between the vendor and the channel. And there are several categories for various different types of IT solutions (storage, networking, virtualisation, peripherals etc.).
Partners and customers know EMC for our storage capabilities – this year taking the top award for both enterprise and SMB network storage categories in the CRN ARC. That is not to suggest that EMC is resting on its laurels, quite the opposite. There is a massive shift within the company led from our senior executives to become ever better in supporting our channel partners. So if you thought EMC was good, we are just going to keep getting better in our efforts to deliver the right products and programs to support our channel. EMC and our channel partners – we are like fish and chips – two great things that are better together.
But there's more to EMC than a storage company. Continue Reading